TRUST TRGHOUSES FOR LITTLE ELM PROPERTY MANAGEMENT
In need of a trustworthy Little Elm property management company? TRGhouses is a full-service, one-stop company for all your real estate and property management needs. We manage over 150 units across Allen, Celina, Frisco, Little Elm, Prosper, and the surrounding area, and we are always accepting new properties. Our team has over 25 years of experience in the home rental business, so you can rely on us to provide the best services to you and your tenants alike.
Our Appfolio software allows us to securely manage your properties remotely. We use this technology to track maintenance requests, communicate with tenants, and send you real-time updates through the property owner portal.
BENEFITS OF TRG PROPERTY MANAGEMENT FIRM
Accurate pricing of your Little Elm home for rent
Professional tenant screening
Reduced repair and maintenance cost
Fast, convenient, and secure rent collection
Quick disbursement
of funds
Effortless
administration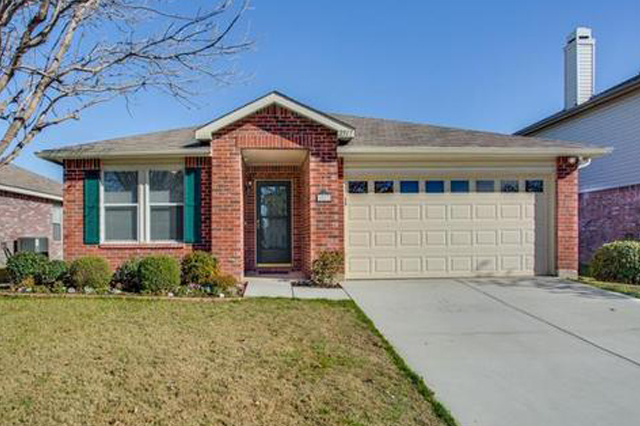 TRGHOUSES UNDERSTANDS LITTLE ELM PROPERTY MANAGEMENT
TRGhouses can help you maximize the revenue potential of your Little Elm rental properties while also maintaining 100% tenant satisfaction.
Ready for a stress-free solution to managing your rental units? Call today and hear more about Little Elm property management with TRGhouses.
WHY LIVE IN LITTLE ELM, TX?
Little Elm is one of the fastest growing cities in the DFW metroplex. It is currently home to a population of roughly 50,000, which is double the number of residents from 2010. What is the draw to this Dallas suburb? Located roughly 45 minutes north of the city, Little Elm offers the charm of a small lake town along with the perks of a growing community within commutable distance to a major urban center.
One of the biggest perks of living in Little Elm is its proximity to water. The town boasts over 66 miles of shoreline, which inspired its official motto: "The Town with a Lake Attitude." In addition to the endless possibilities of lake life, the town also offers a plethora of other outdoor recreation options, including several parks, hiking and biking trails, a splash pad, a dog park, disc golf, and camping sites. The fun doesn't have to stop in winter, either—beginning in early 2021, the town will boast a 42,000 square-foot indoor aquatic park for year-round fun.
Residents and visitors alike enjoy unwinding in the popular Lakefront District, which offers a diverse array of bars and restaurants. Start your day at Leo's Brunch House, enjoy happy hour at Margarita Hut, and finish your evening with dinner at Kabuki Japanese Steakhouse or the Pint Pizza House. The district also hosts exciting events all throughout the year, including their July Jubilee, Pumpkin Hollow, and a Fall Festival.
Looking for the perfect rental home? On the hunt for a trustworthy Little Elm property management company? TRGhouses is here for all your real estate needs. Give us a call today to speak with one of our dedicated, experienced staff members.