TRUST TRGHOUSES FOR MCKINNEY PROPERTY MANAGEMENT
Looking for a McKinney property management company to handle your rental unit? TRGhouses is a trustworthy, full-service real estate and rental property management company operating 150 units in cities all over north Texas, including Allen, Celina, Frisco, Little Elm, McKinney, Prosper, and more. We have over 25 years of experience in the business and are always accepting new homes!
When you let TRGhouses manage your McKinney rental property, you will always have the latest info at your fingertips. Our Appfolio software provides you with real-time updates through the property owner portal. We use this secure platform to track maintenance issues, communicate with tenants, and keep you informed.
BENEFITS OF TRG PROPERTY MANAGEMENT FIRM
Accurate pricing of your Celina home for rent
Professional tenant screening
Reduced repair and maintenance cost
Fast, convenient, and secure rent collection
Quick disbursement
of funds
Effortless
administration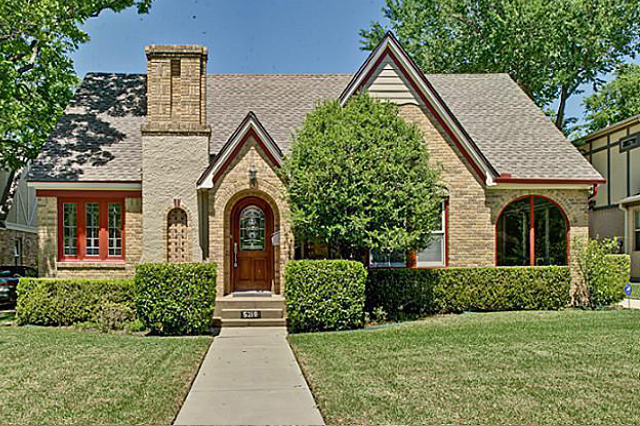 TRGHOUSES UNDERSTANDS MCKINNEY PROPERTY MANAGEMENT
As property management experts, TRGhouses knows how to maximize revenue on your McKinney rental home and keep your tenants happy. Get in touch today to learn more about our McKinney property management services. We are the stress-free solution you've been looking for!
WHY LIVE IN MCKINNEY, TX?
McKinney is a vibrant, mid-sized city in Collin County offering the best of both worlds. Home to cozy suburban neighborhoods with tree-lined streets, it is also located just 30 miles outside of bustling downtown Dallas. It has one of the largest downtown historic districts in the state, but there are also plenty of green spaces to get out and play. And while it's one of America's fastest growing cities with an estimated population just under 200,000, its friendly residents come together to foster a strong sense of community that is inviting to newcomers.
McKinney is a great place to work and study—the schools are known for providing excellent preparation for career and college—but it's also a great place for play. McKinney has plenty of recreational offerings year-round for residents and visitors of all ages. Downtown is home to a vibrant arts scene, boutique shopping, and plenty of bars and restaurants where you can find live music every week. Enjoy wood-fired pizza at Cadillac Pizza Pub, farm-to-table dining at Harvest Seasonal Kitchen, and some of the best barbecue Texas has to offer at Hutchins BBQ & Catfish. The city hosts festivals and family-friendly activities year-round, and residents can also take advantage of the countless parks and hiking trails in and around the city.
For these reasons and many more, Money magazine named McKinney the #1 Best Place to Live in America in 2014.
Need a rental home in McKinney, TX? Looking for a McKinney property management company to handle your rental property? At TRGhouses, our dedicated team is here for all your real estate needs.